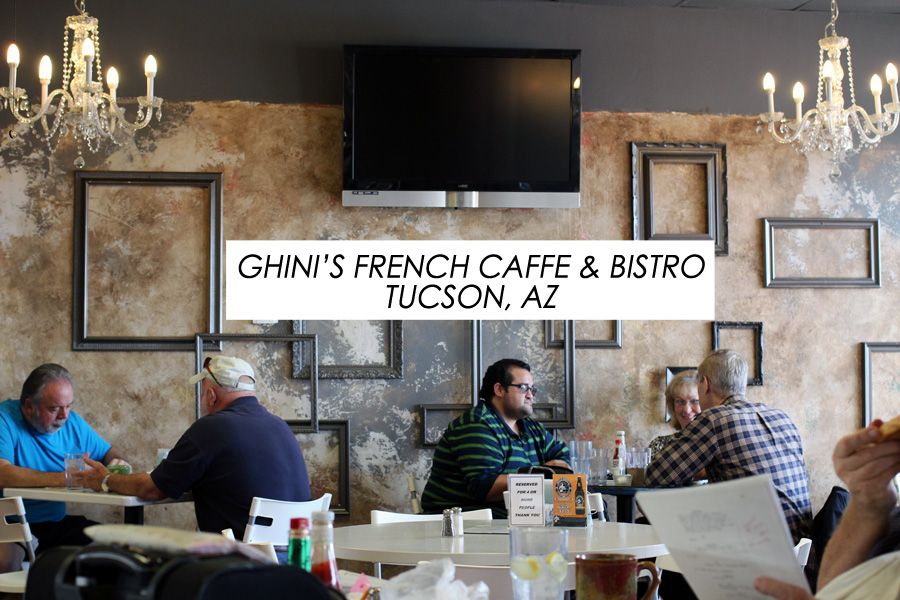 RATING: 4.5/5!
If you're ever in Tucson, Ariz. and are near the Prince and Campbell crossroads, I would highly suggest going to
Ghini's Caffe
. I've heard great things about this place and have had a mental note to try it out in the back of my mind for nearly a year now. This past week, I finally went in for breakfast before work with Jon and we loved it so much we went back the next morning!
La Baguette Bakery, attached to Ghini's Caffe
It's a cute, quaint place with high quality foods at a pretty good price. It's also connected to the
La Baguette Bakery
right next door which sells all sorts of bread, pastries and more!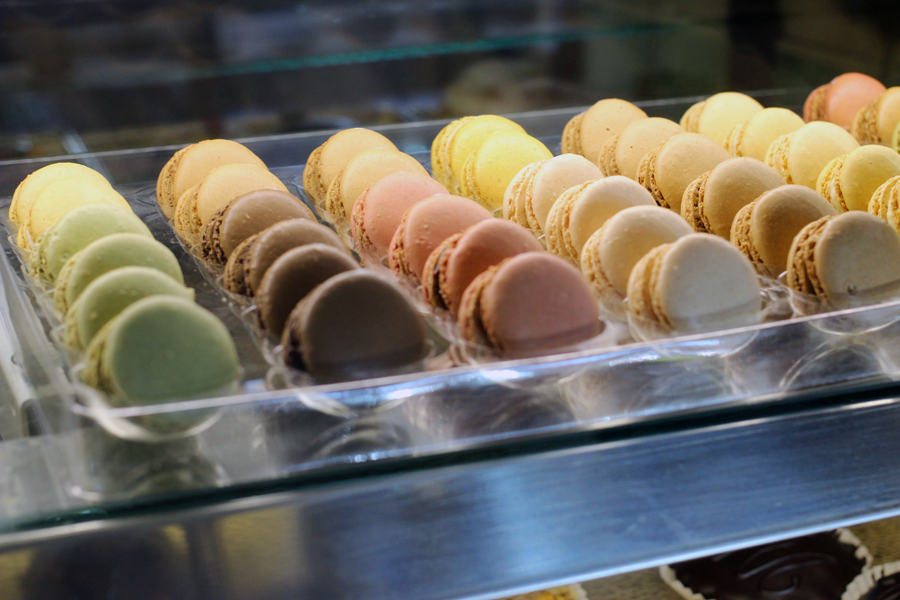 Of course I had to get a pic of the macarons!
I really wanted that Eclair, but I was so full and satisfied after brunch!
Cute little display on the caffe side.
Our server was really helpful! She helped us out on both mornings that she came in. She was able to suggest popular meals that we might like, let us in on the best times to come in (before noon, she said!), and was just very warm and friendly.
Their menu has all sorts of variety, but I just couldn't pass up on a crepe at a french caffe. I was not disappointed! I got the same crepe (the Buttered Apple Rum and Chocolate crepe) both days while Jon switched up his order. He had a garlic chicken dish one morning and a strawberry crepe the next.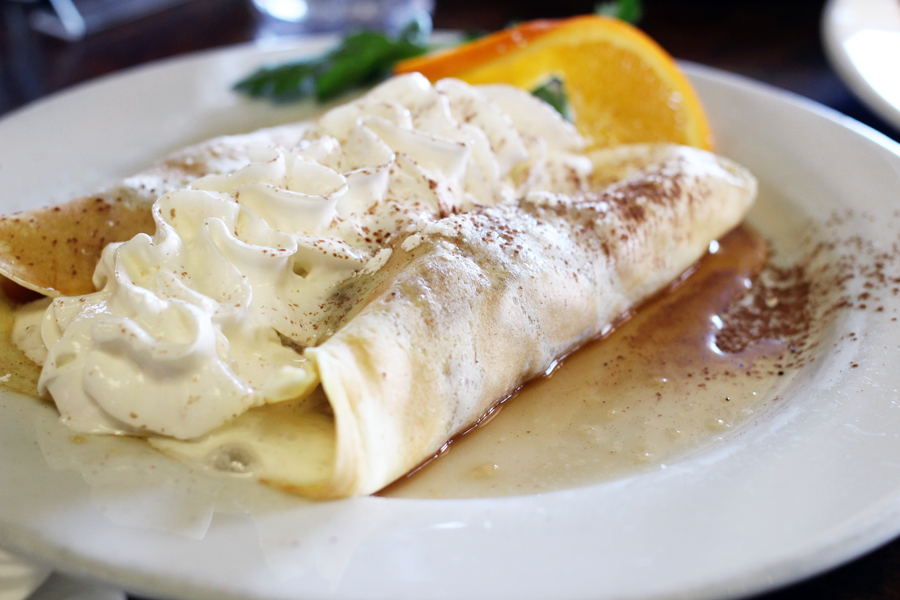 Crepe heaven.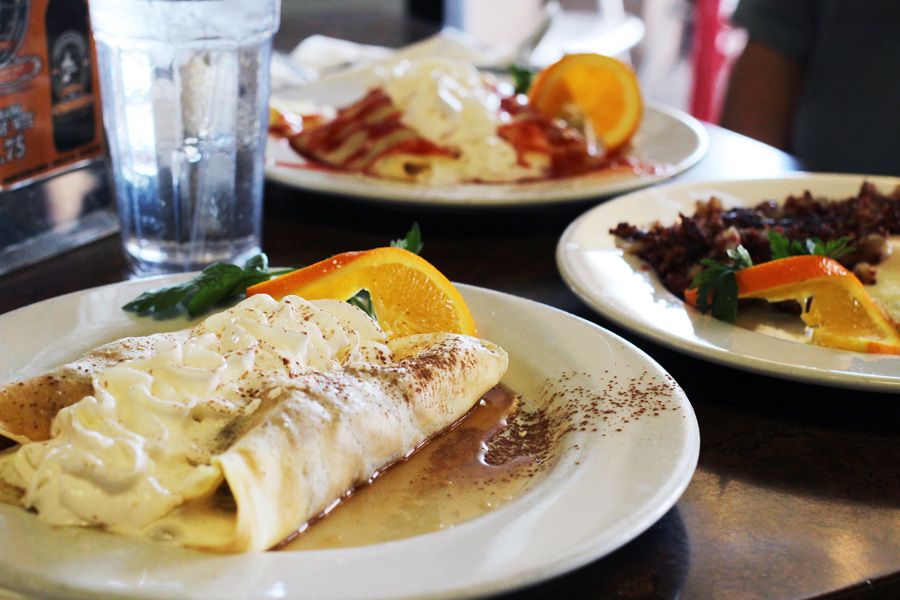 Crepes come with your choice of a side of hash browns, sliced oranges or sliced hot house tomatoes. We chose hash browns.
The crepe was AMAZING. I could literally eat it without any of the filling and be happy. In fact, I picked out some of the filling and ate parts of it just with the syrup and whipped cream. The filling was
very
sweet. Not enough to ruin my meal, but still pretty sweet. Hence, why I picked out some of the filling. That and the crepe was so perfectly warm, buttery and egg-y. It was the perfect thickness as well--nothing too thin. I could eat it with just the whipped cream it was so good.
Speaking of....I am someone who
strongly dislikes
whipped cream. Theirs? DELIGHTFUL. Obviously homemade and sweet. It didn't have that strange artificial flavoring that I hate about whipped cream. We also got a side of corn beef hash (bacon on the first day) to balance out the meal with something savory.
I didn't get a picture of it, but the first day Jon ordered the Garlic Chicken and Eggs. I love anything garlic and with slather garlic on whatever I can. I hate a bite of his food and it was a bit salty, but still good. Not perfect, but again, nothing that ruined the meal. We finished every last bite on both days! Overall a great place, that I'll be coming back to regularly.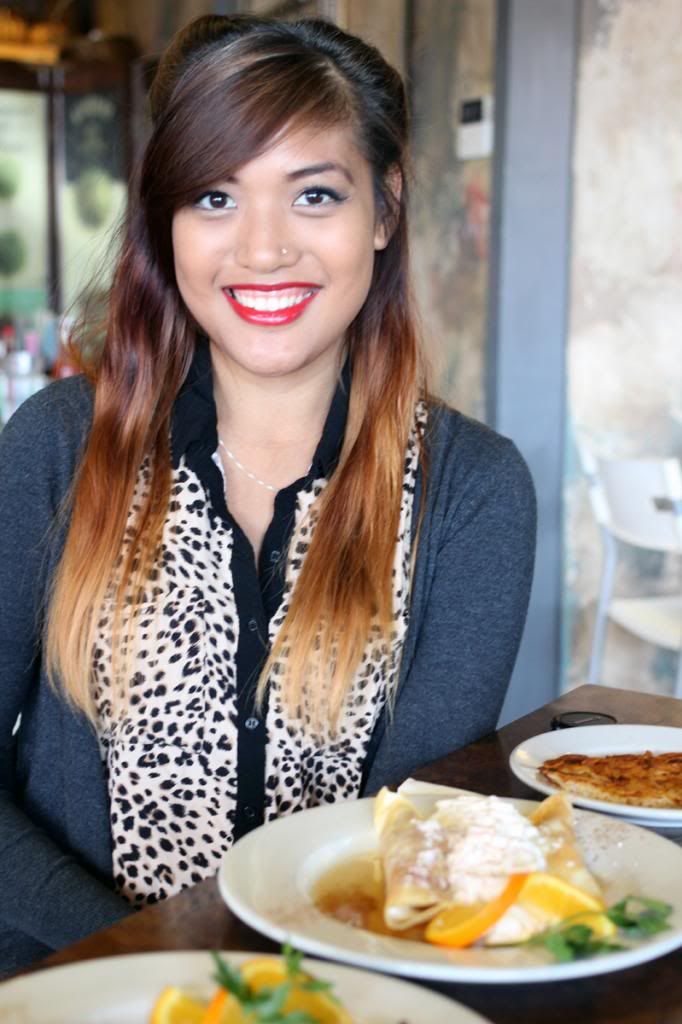 Have you ever been to a french caffe? What type of dish would you suggest?