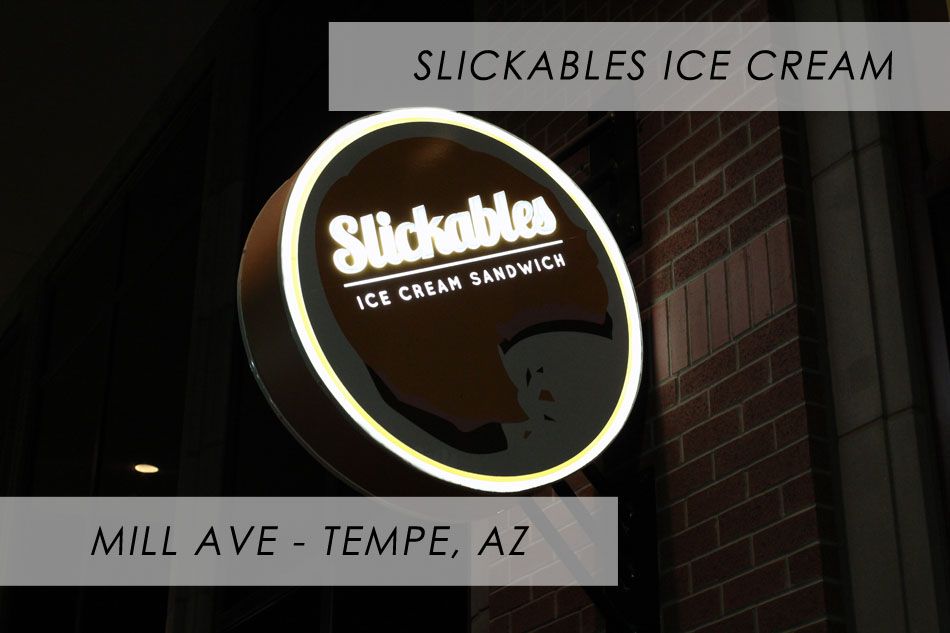 A MUST every time I'm on Mill in Tempe!
I LOVE sweets (and my dentist LOVES me). Actually, that's an understatement. I love sweets so much, my teeth suffers and my mom once banned me from sweets for the entire time I went home once...This was maybe about a year or two ago? Heh. #ImAnAdult
Pretty much every time I make the drive to the Phoenix area to visit my sister, I also end up at Slickables. Out of all the sweets, ice cream and cookies are my ABSOLUTE FAVORITES. Not chocolate. Not cake. Not candy.
You can get an ice cream sandwich here for $2. Just pick two cookies (they can be the same or different), then pick an ice cream. Easy as that! I've never been an ice cream sandwich fan in the past, because most come with a soft cake-like outside. I prefer the crunchy cookies!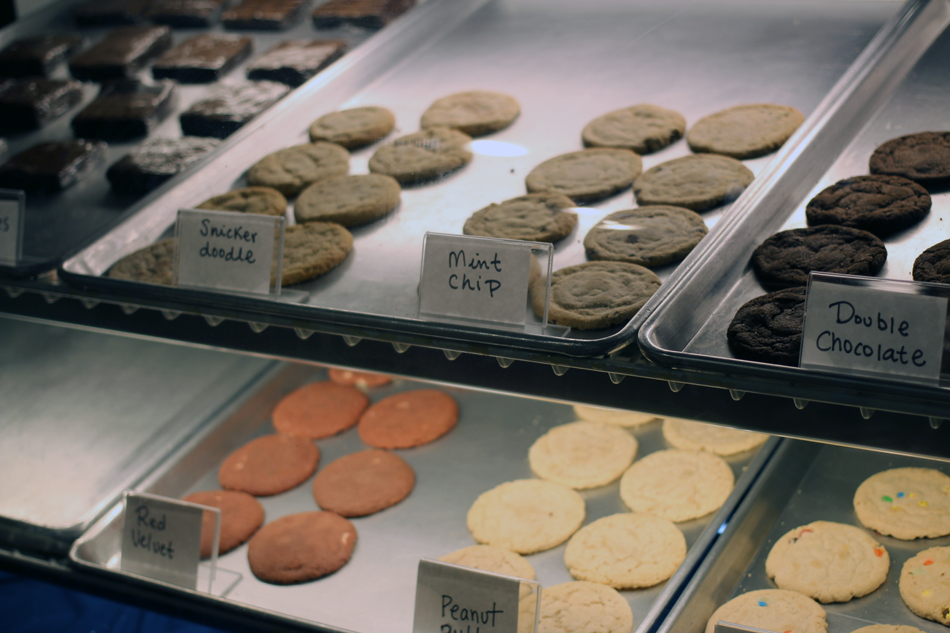 How can you pass up ice cream between red velvet cookies?!
Two red velvet cookies with mint chocolate chip ice cream is my favorite combo here. I've also tried vanilla between red velvet and mint cookies or M&M cookies. At $2 for the perfect serving size, how could I possibly resist!?
What are your favorite places to get sweet treats? Let me know in the comment section below!